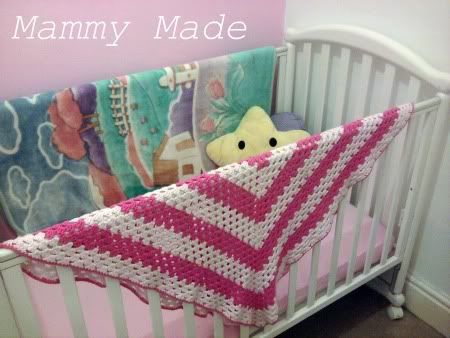 I made this blanket for Naomie when I was still pregnant with her. It's my favourite thing I've made for her I think, she uses it every day still, it's her magic blanket :)
I used cotton yarn (baby pink and hot pink) and a 4mm hook.
To make it, I just made a giant granny square, changing the colour every 4 rounds. I did 32 rounds altogether, finished with a row of sc in the same colour as the first 4 rounds.
I think Leyla likes it aswell, she's chief blanket getter-er, whenever I lose it I ask Leyla where it is and she trots off and brings it to me xD